This is a Garage Concrete Resurfacing job in Landsdale Perth.
The garage was a double with a one metre store add on.
The only thing that made it a bit harder was the built in racking.
Here are some before pictures: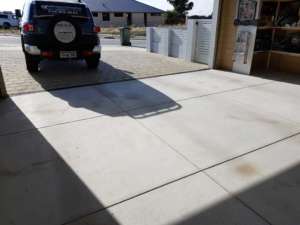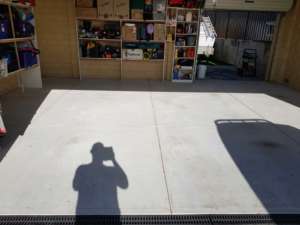 We then acid washed floor and cleaned with a jetwash: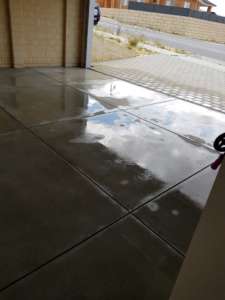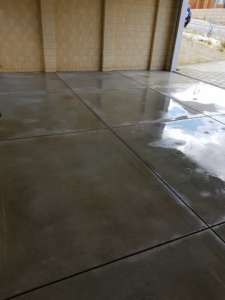 After the garage floor was cleaned we proceeded to add the water based epoxy.
The epoxy can be tinted to any colour that you want.
Once that was done we applied the half flake in Black Granite.
And to add a bit of a sparkle crushed glass was added.
The final two coats of urethane acrylic gloss was applied.
Finished Pictures: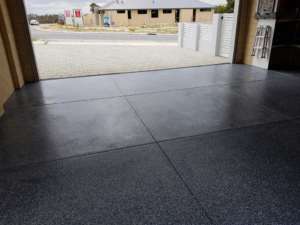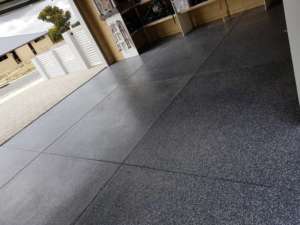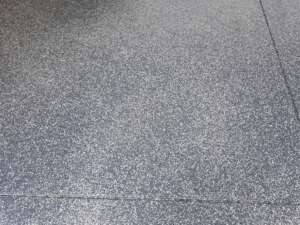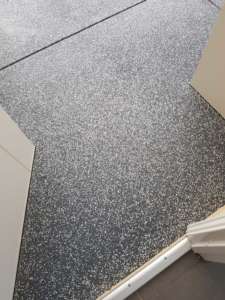 please not these pictures were taken while it was still drying.
If you need your Garage floor , driveway or commercial unit floor resurfaced then follow this link for a online concrete resurfacing quote.
Or contact mick on 0416190879.