New Home Wall Painters Perth
Why use Colour Perfect Decorating to paint your new walls in your new home?
When you build a new house in Perth you want to make it feel and look fantastic.
So the trades you use to do the work on your new home is very important.
That's why you should use us at Colour perfect Decorating.
We go out of our way to make your new home stand out with a quality painting finish.
The painting of your new home is what makes it look and feel awesome.
How we paint your new walls.
First we apply a coat of oil sealer to all your walls.
we then can see if any minor patching is needed to the walls.
next we apply a coat of Dulux wash & wear super hide.
This again highlights any minor filling that's needed.
We then rub down the walls and spot in any filler.
The last thing is to add our final coat of Dulux wash & wear.
By us following this procedure we can safely say that your house is going to look great!!
Preparation is everything in house painting.
More reason's to choose us.
When we enter your new home for the first time we will take down any blinds and take off all fittings on the new walls to be painted.
This way once we are finished and the fittings are put back they still look brand new.
All cover plates on switches are taken off and replaced once your new walls are painted.
If your carpets are down we mask the edge to keep them free of paint.
All counter tops, fixtures and floor coverings are protected with dust sheets and plastic.
everything gets the once over with a hoover to complete the painting job.
We are fully insured and all our quotes are free.
Painters registration Liecence  6308.
Contact us now for a free new wall painting quote by using our online painting estimator  service
Get your free online quote
We will get back to you within 24 hrs
Check out our gallery of some of the new walls we have completed in Perth. 
Check out our gallery of painting work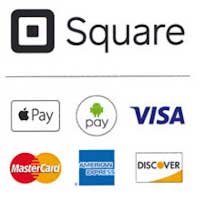 We now accept Credit Cards, Apple Pay & Google Pay using Square card reader.
Please note if you want to pay for your painting job with a credit card there is a 1.9% Transaction fee thank you.
Follow Colour Perfect Decorating on social media.