Perth Concrete Resurfacing
About Concrete Resurfacing:
The products we use can be applied to:
Garage Floors
Driveways
Internal tiles
commercial Concrete Floors
Concrete Resurfacing Preparation:
Crack Repair
Acid Wash
Degrease & Pressure Clean
Masking Up
Priming
How we work on your concrete Resurfacing:
If your concrete floor cannot be acid washed we then use a concrete grinder to give us the surface we need to apply our products.
All cracks are ground to a depth approximate 30mm.
we then acid wash and clean floor.
The cracks are then filled with the epoxy mix.
we recommend that extra expansion joints are cut near repaired area's to alleviate stress in the concrete.
The merit of the crack repair is assessed on each job and its success cannot be guaranteed.
Base coats are applied.
stencils laid or your pattern taped.
Then which ever finish that you have picked is applied. 
It is then finished off in a 2 pack urethane.
we can also make your concrete floors non slip.
Colours are only a guide and may vary
Colours are only a guide and may vary
Colours are only a guide and may vary
Colours are only a guide and may vary
All the colours can be made into any of the Dulux colour range so if there is a particular colour you would like as a base we can do that for you.
The great thing about the Avista products we can play around with the colours and flakes, fleck and crushed glass to give you loads of different finishes and options.
Get Your Concrete Resurfacing Online Quote
We will travel anywere in Australia depending on the size of the job.
For further assistance ring Michael on 0416190879 Or email us thanks you.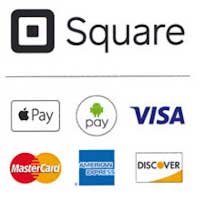 We now accept Credit Cards, Apple Pay & Google Pay using Square card reader.
Please note if you want to pay for your Concrete Resurfacing  job with a credit card there is a 1.9% Transaction fee thank you.
Follow Colour Perfect Decorating on social media