Colour Perfect Decorating
House Painters Perth
Qualified Proffessional Tradesman

Fully Insured

Clean And Tidy Workers

Perth's Best House painters

Residential & Commercial Painters

Free Quotes

REG no/6308
Mindarie Exterior Painting
Perth's Domestic & Commercial Painting Specialists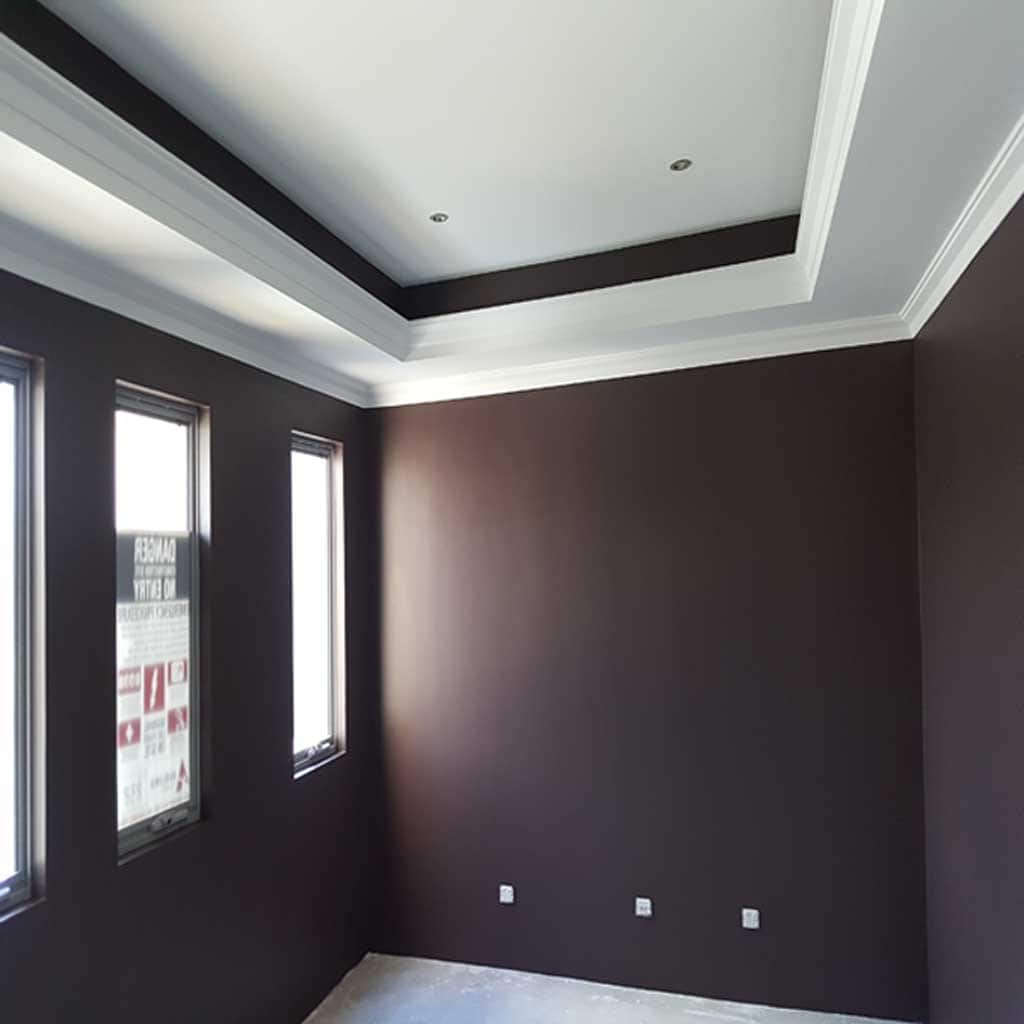 INTERIOR & EXTERIOR REPAINTS
WHY CHOOSE COLOUR PERFECT DECORATING ?
We paint all types of residential & commercial properties.
All our work is guaranteed.
Free painting quotes.
Competitive prices.
We paint any were.
All sizes of jobs are welcome.
We use Dulux paints.
We are fully insured.
We offer interior design.
30 Years of experience.
Highly experienced.
Dedicated to service & quality.
Fully licensed Reg No/ 6308.
Clean & tidy workers.
We recently had Mick paint the inside of our house. He was so polite neat and most importantly, cleaned up after himself. His pricing was very reasonable and his knowledge of decorating was excellent. We would not hesitate to recommend Mick to anyone considering employing him. Gina and Ray Beechboro
Mick painted our entire house in record time to a high quality and at a great price. Would definitely recommend to others.
Excellent painting completed to perfection. Provided exceptional service in painting the interior and exterior of our house with professional craftsmanship. Would definitely recommend and use again.
Mick did a fantastic job painting our house. He was super efficient and worked hard to finish our job in a tight time frame. He helped with colour selection and was neat and tidy. Wouldn't hesitate to recommend him to friends.
Hi Mick, Thanks for a fab job this week. Just sent through payment will be in touch when bathroom reno finished to book rest of rooms to be painted. Happy weekend Tony & Barbara
" Highly professional work with attention to details, job done with a quality expected of a painter working at the high end of painters employed by private highly prized builders,clean and on time, myself being a bit perfectionist he definitely fulfilled all expectation. Priced same as others, even a little bit cheaper I could not pick anyone better. Will definitely use him again and recommend to everyone who is looking for quality, professional and getting value for their money.You have it in Mick, no need to search for other painters."
" Colour perfect done a superb job on my house,100% quality work,thanks mate" J from Butler,
Colour perfect done a superb job on my house, 100% quality work thanks mate.
"Very happy, good quality and prompt work, helpful"
"Perfect job finished. Mick is a very nice man with strong sense of responsibility. We are very satisfied with his job. High recommended."
"Mick just finished painting our new 4x2 house and we a wrapped with the job done! We would not hesitate in recommending them to anyone!"
" Mick gave a competitive quote and was very flexible regarding a start time after my builder kept delaying completion. The work was of an excellent standard and it was a pleasure to speak with the painter Ninos who did a good job and kept the site clean and tidy. I can highly recommend Mick and his staff." Joan from Carlisle South, WA
"Mick provided a very competitive quote, was extremely flexible in relation to start time especially as our builder kept shifting the handover date, with all painting completed a day prior to Christmas. Overall a fantastic service, professional job completed and would not hesitate in recommending Mick and his team to anyone needing a genuine painter who takes pride in their work. Mick proves the point, it doesn't cost the earth to get a professional job done."
"I have a brand new house and Mick and his team have very successfully completed painting the walls of the whole house. The job involved many feature walls and wallpapering. Mick was thoroughly professional and kept me up to date every day with what he was up to as I was not on site. I left the house key with him for the duration of the job. I would thoroughly recommend him. I chose Mick to do the job from the 14 applications I received on service seek .com because his quote was extremely reasonable and I felt that I could trust him."
"Mick and his team completed the job with the minimum of fuss. A good job at a good price. outstanding attention to detail which resulted in a satisfied client, I would whole heartedly recommend."
"Job has just been completed. To say I am pleased is an understatement. Communication excellent, professionalism second to none. Job started on time and completed ahead of estimate. Mick was fantastic and managed the whole process. Tilers were an absolute credit to the company . We had a main bathroom and an ensuite done and whilst not large I had had ridiculous quotes. Mick quoted and stayed true to the quote. Labour and all fixtures and fittings came in under $20k for both!!!! So pleased. I have already recommended to others!!! We will be using this team again soon for our laundry. "
"Colour Perfect Decorating has it all as far as experience, customer service and quality. I am builder from RenoKings, we recently advertised on Service Seeking for a painter who could execute the job on a private federation residence in Mt Lawley. The job entailed restoring the fire places, fret work and the full house paint. If you require a painter how excels above the rest and meets deadlines call Colour Perfect today."
"Mick did my new house last week, and he done a fantastic job... with a great price. The work he done for me is like a display home. I could not ask for anything better. Thanks so much Mick!"
The guys did a fantastic job. Not only did they paint the whole interior of the house but they also project managed the complete renovation of our bathroom. The whole lot got done in 10 days and for a very reasonable price. They are friendly , time efficient and leave the place clean and tidy once they are done. I have already referred them on to friends of mine for their renovation project. Thank you to mick and his crew.
"Michael and team did an extremely professional job on my house. He was very accommodating, completed my job in a timely and professional manner so he comes highly recommended. "
Awesome work Mick. Thank you for your help – Much appreciated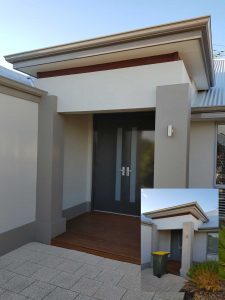 This job at Pearsal was to paint the exterior and interior hallway ready for sale. All the gutters and fascia had gone powdery, so we
Read More »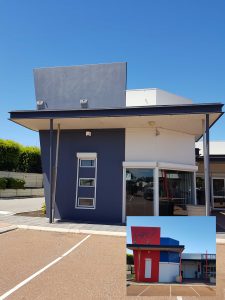 This commercial exterior painting job at Landsdale has just been completed. It needed a bit of TLC on the outside, we applied two coats of
Read More »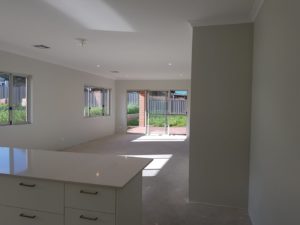 New Wall Painting Woodvale. We started this new home by sealing all the walls with oil based primer. Once the sealer dried we gave all
Read More »