New Home Painted Baldivis Perth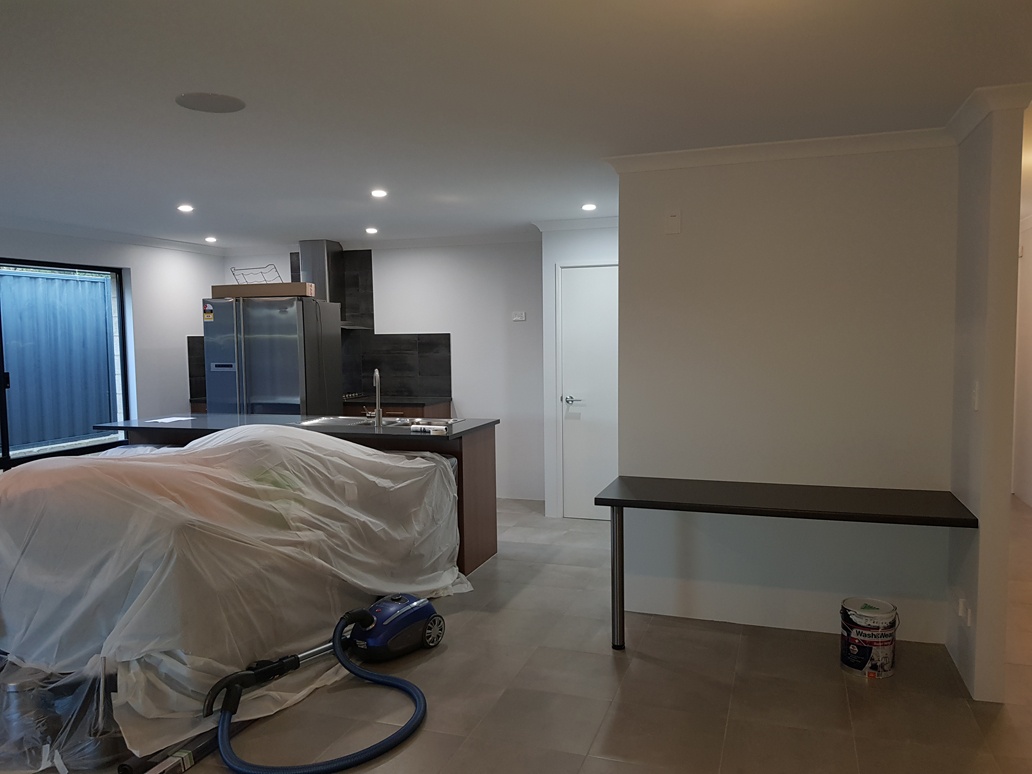 We started this new home wall painting by taking off all switch cover plates and taping up the carpet edge.
Next was to apply the oil based primer sealer to all walls.
Once the sealer had dried we applied our first coat of Dulux Wash and wear.
We could then see what area's needed filling.
All filler was spotted in and final coat was applied throughout the house.
The Finished Pictures:
Contact us for a free quote if you want your walls in your new home professionally painted.